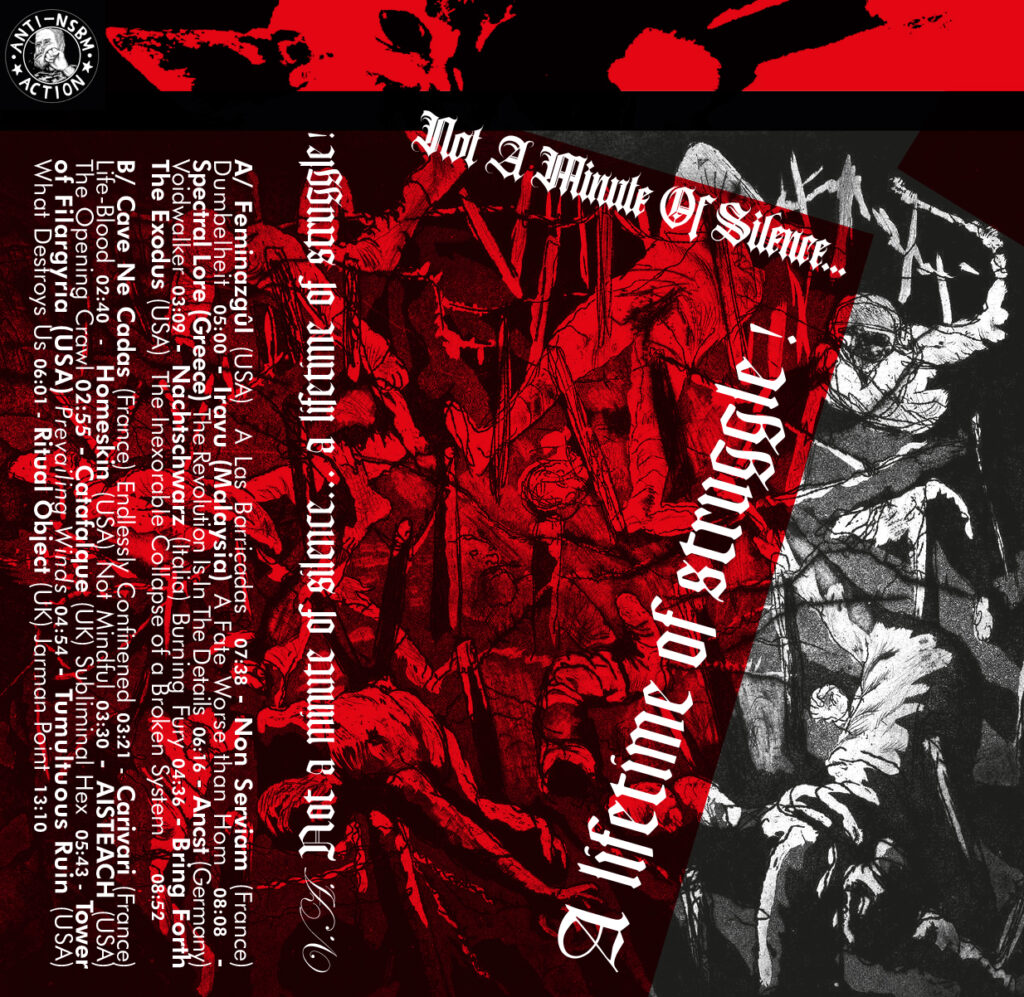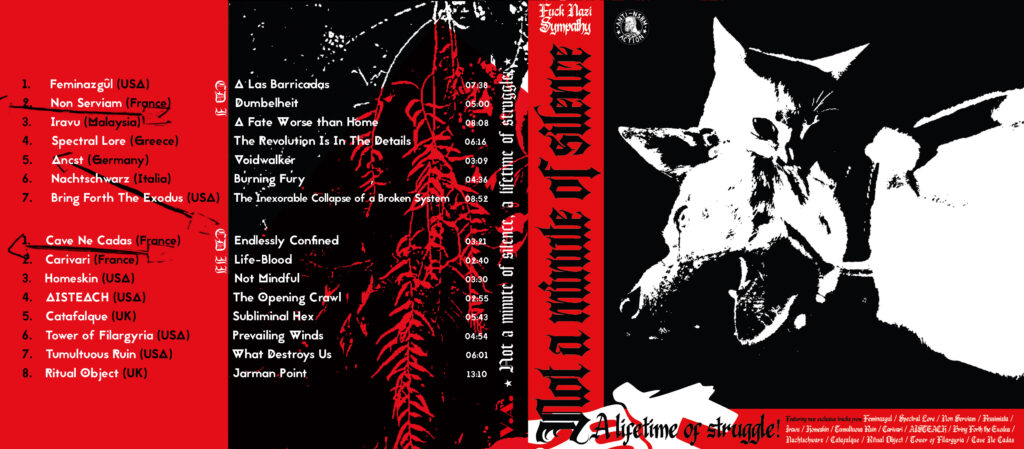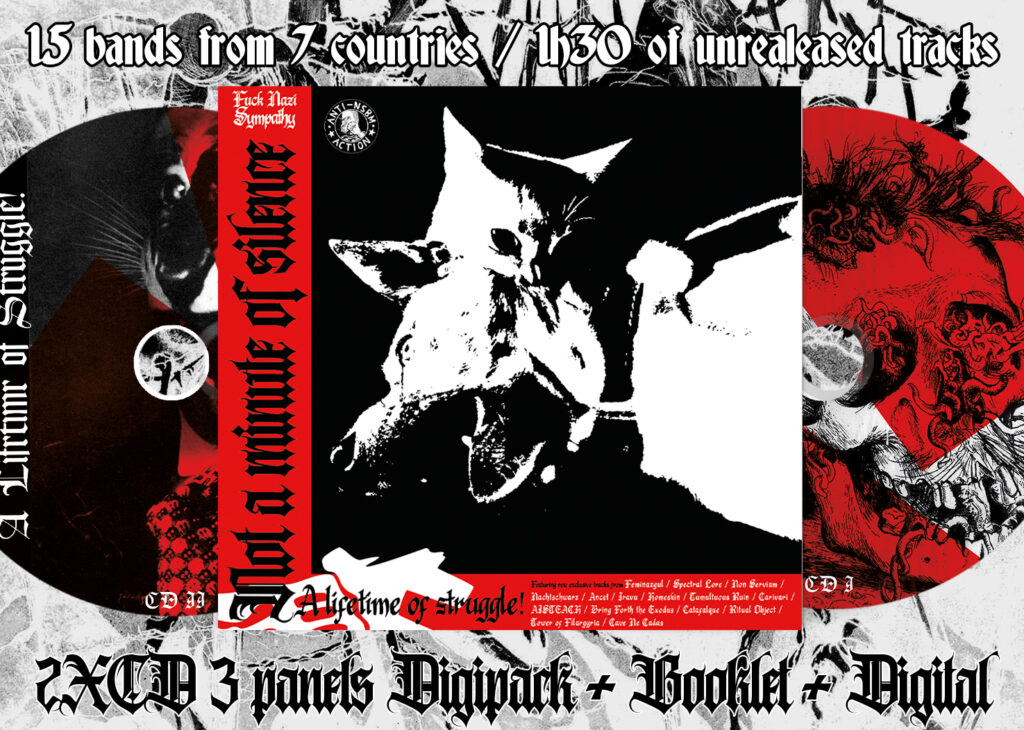 For too long, since always, a bad wind has been blowing in the metal scene. Behind the cliché of the party-going metalhead, a lot of putrid ideologies and behaviors have been swarming, from racism to nationalism, from sexism to the trivialization of rape, including the normalized expression of antisemitic, negationist, homophobic, transphobic and masculinist opinions and ideologies. We don't want to make metal a disarmed "safe space", nor a folkloric, bland and para-commercial counter-culture, but one of the many fields of an open war against the State and capitalism, their norms, their cops and judges and the extreme right goons that most often serve as their reserve army. Metal being only a reduced model of this shitty world, the extreme right recruits there and also spreads its ideas that we have chosen to fight.
This compilation was curated by the Non Serviam collective in 2022. Each band has kindly provided a previously unreleased track for the occasion. CD/Cassette layouts by Non Serviam. Thanks to Sludgework for contributing a new stabbed nazis drawing.
All profits from this compilation will be donated to solidarity initiatives with incarcerated and prosecuted anarchists. They will be announced here.
https://non-serviam.bandcamp.com/album/va-not-a-minute-of-silence