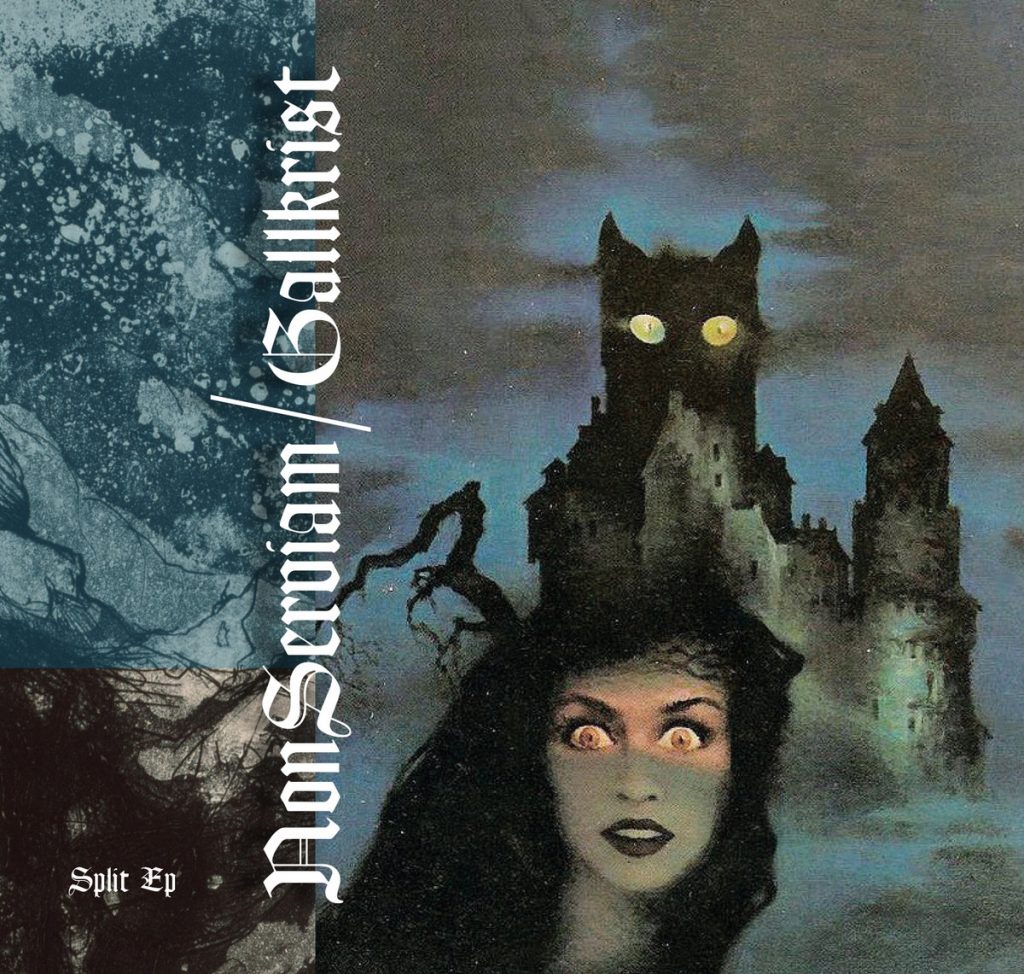 NEW PRE-ORDER ALERT!!!
Trepanation Recordings (UK) and @bad_moon_rising_taipei (Taiwan) are working together to release an incredible new split EP between @nonserviamcircle (France) and Gallkrist (Norway).Gallkrist is the solo project of @viviankrist1 (AKA Vivian Slaughter), a Japanese musician relocated in Norway and known for having founded the cult Japanese Black Metal band Gallhammer, but also for her solo work with modular synths, or her more noisy experimentations in Sehnsucht with Maniac (ex-Mayhem), Congenital Hell, Nikudorei and many other projects around the world.
Non Serviam is a multi-talented, genre hopping anonymous collective blurring lines between genres and going beyond the boundaries that restrain them. The collective creates a sonic collage of experimental, black, darkwave, doom, grindcore, crust and industrial metal while staying within the framework of a baroque influence, with which they assaulted the auditory senses in 2021 with critically acclaimed albums like 'Le Coeur Bat' and 'Il Pleut Partout Derrière'.
This Split EP contains half an hour of unreleased material from both
bands, exploring the deepest pits of the universe and the human mind.
You can pre-order the CD through Trepanation Recordings here: https://non-serviam.bandcamp.com/album/non-serviam-gallkrist-split-ep
Cassettes will be available through Bad Moon Rising here: https://badmoonrising.bandcamp.com/
Digital copies are also available from Gallkrist directly here: https://viviankrist.bandcamp.com/album/non-serviam-gallkrist-split-ep