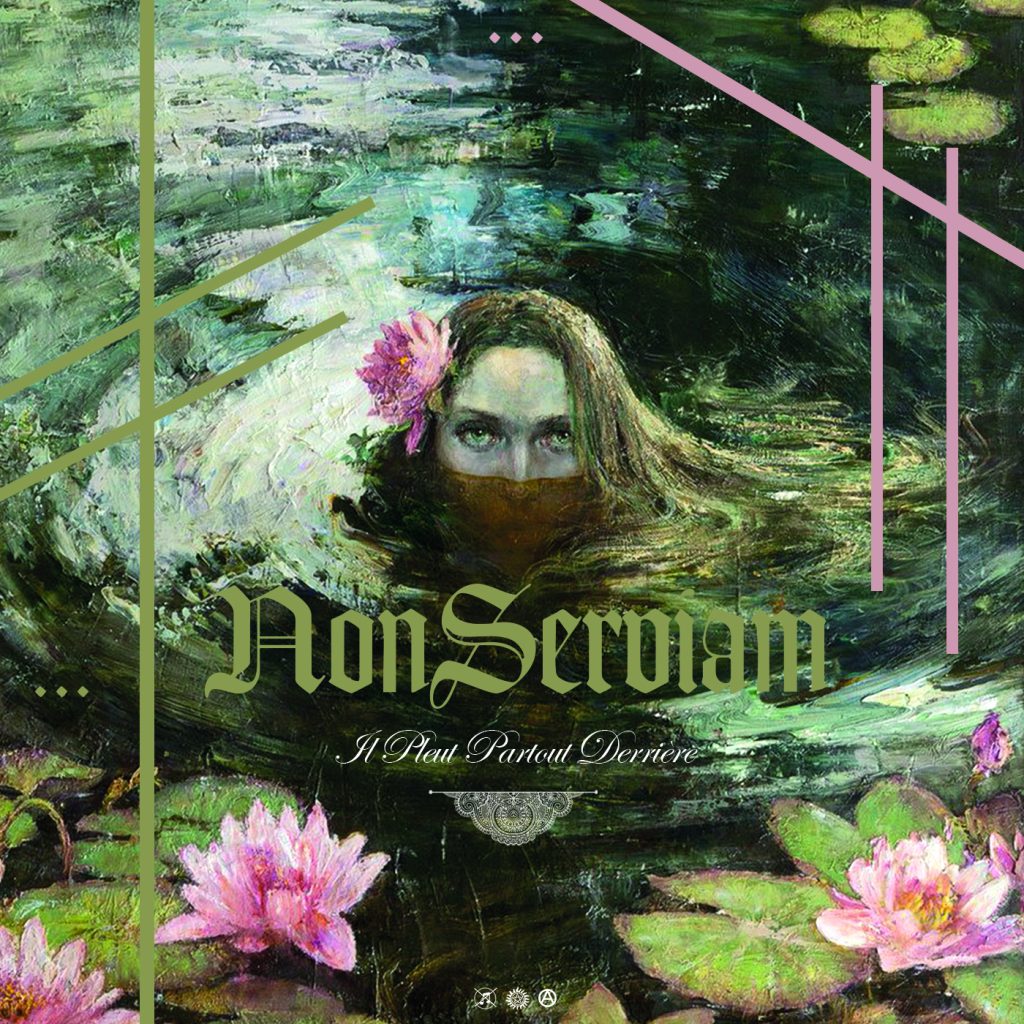 NEW PRE-ORDER ALERT!!!
Trepanation Recordings are delighted to announce that we will be working with Non Serviam to release their upcoming EP 'Il Pleut Partout Derrière' on 12th November.
'Il Pleut Partout Derrière' will be available on digital download, CD and as part of a bundle with an exclusive shirt. You can pre-order yours here: non-serviam.bandcamp.com/album/il-pleut-partout-derri-re.
'Il Pleut Partout Derrière' is a heady and hypnotic mix of sombre, fuzzed out guitars, glitchy distorted trap beats, screams and ethereal vocals arranged as only Non Serviam can. Those who have heard Non Serviam's previous work will know that absolutely nothing is off the table, genre wise and 'Il Pleut Partout Derrière' only aids to reinforce that there is truly no one else around doing what this talented and mysterious collective do. A creative genius to be treasured.
Both in terms of lyrics and sounds, this new 44-minute EP revolves around three main themes: sadness, despair, revenge, as well as the questions it raises. Is it liberating or alienating? Is it both? Composed of seven brand new unreleased tracks from Non Serviam, including two incredible covers (Nirvana's 'Something in the Way' and Bloodiest's 'Obituary'), this new EP continues to experiment with the unorthodox merging of black metal and industrial music, breakcore and trip-hop, grindcore, sludge or even jazz and baroque music. It continues what already made the album "Le Coeur Bat" one of the most acclaimed albums of 2021 in avant-garde extreme metal, with numerous modulations, the use of unexpected instruments and this an improbable mixture of infectious grooves, complex rhythms, radical aggressiveness, telluric riffs and pure violence.
Listen/preorder: non-serviam.bandcamp.com/album/il-pleut-partout-derri-re